Home
Saturday, August 14th at 1:30 pm a memorial service will be held for the Very Revered Fr. Theodore Gove.
Sunday, August 15th at 10:30 am – Divine Liturgy
The very Revered Fr. Theodore Gove faithfully and selflessly served our community for 20 years.
Please attend and participate in these services, and share in our valuable friendships.
We will follow all B.C. Provincial health regulations that are recommended at the time of the services.
Thank You,
Board of Directors Greek Orthodox Community of the City of Prince George
---
The church will be open March 13th and March 20th from 11:00 am – 2:00 pm for anyone who would like to come and light a candle and say a prayer.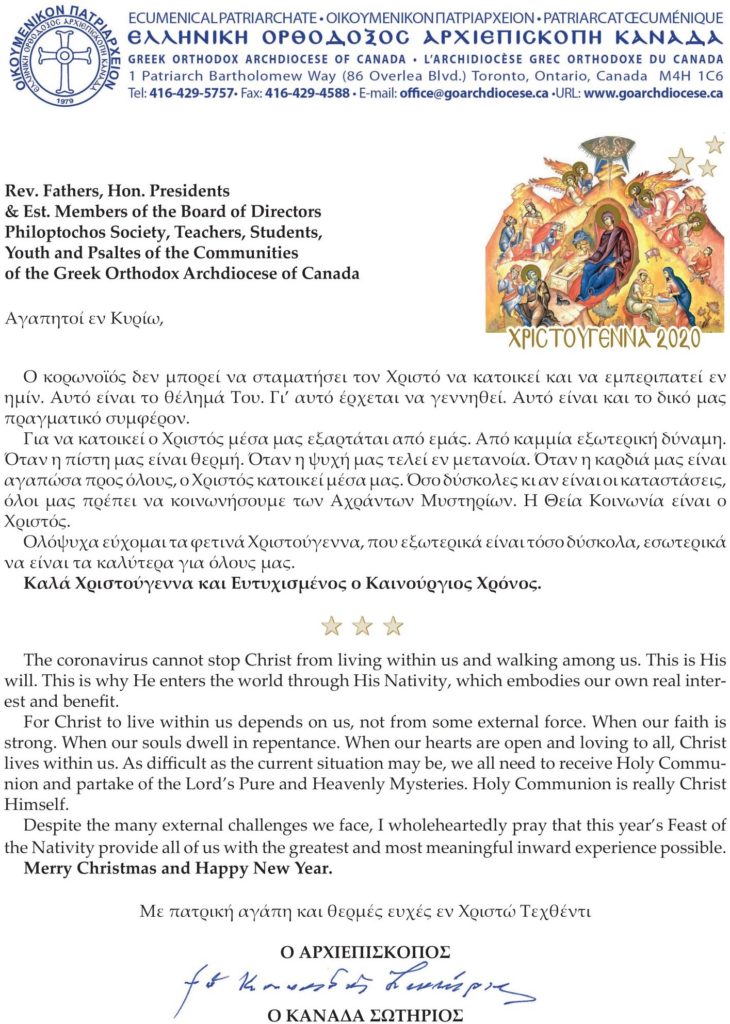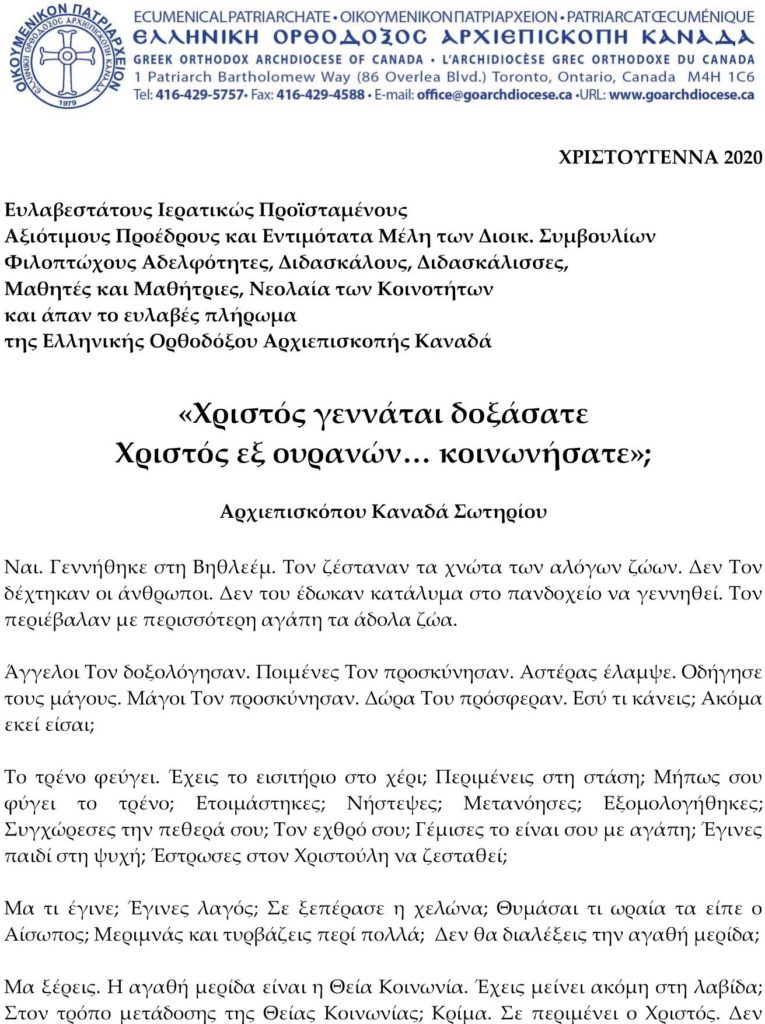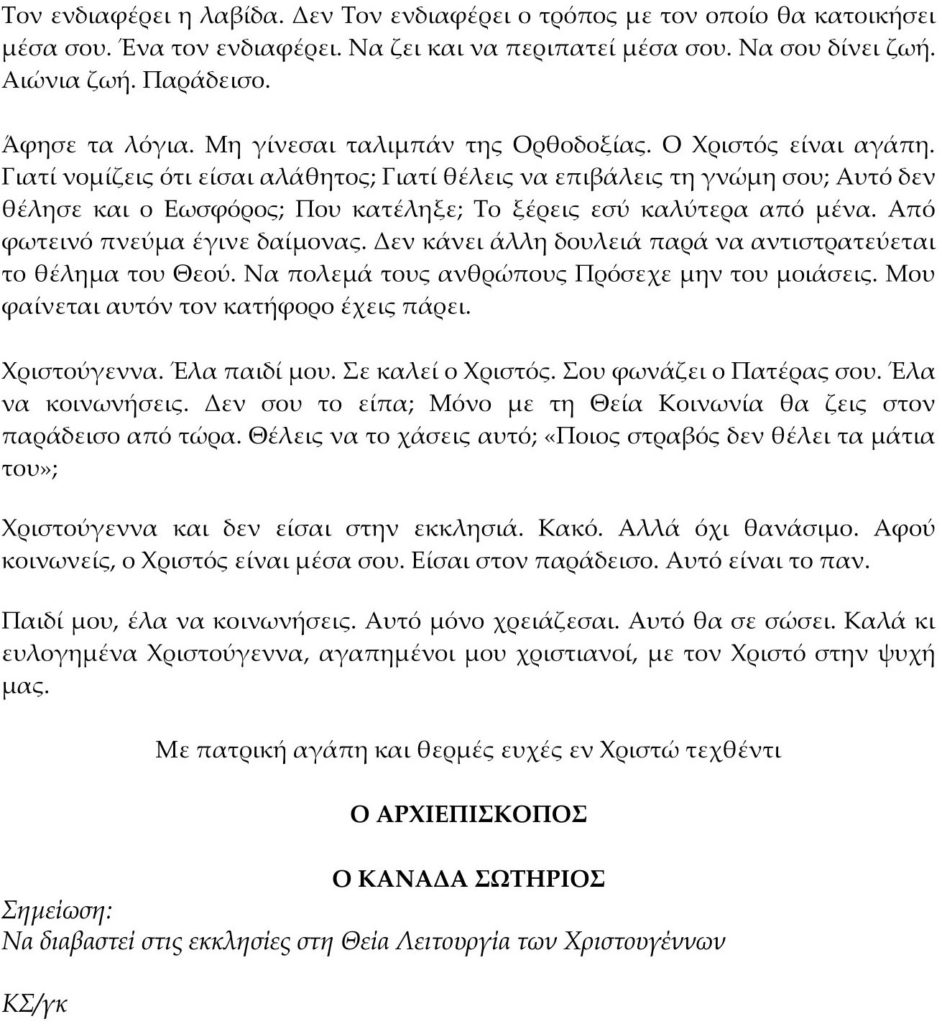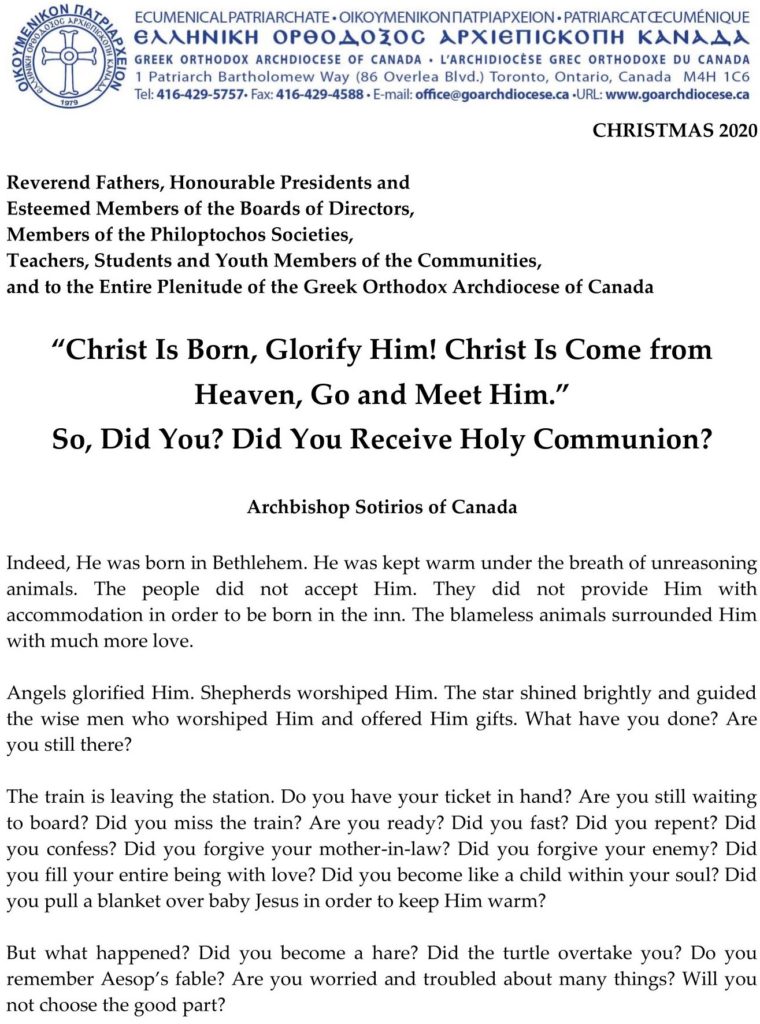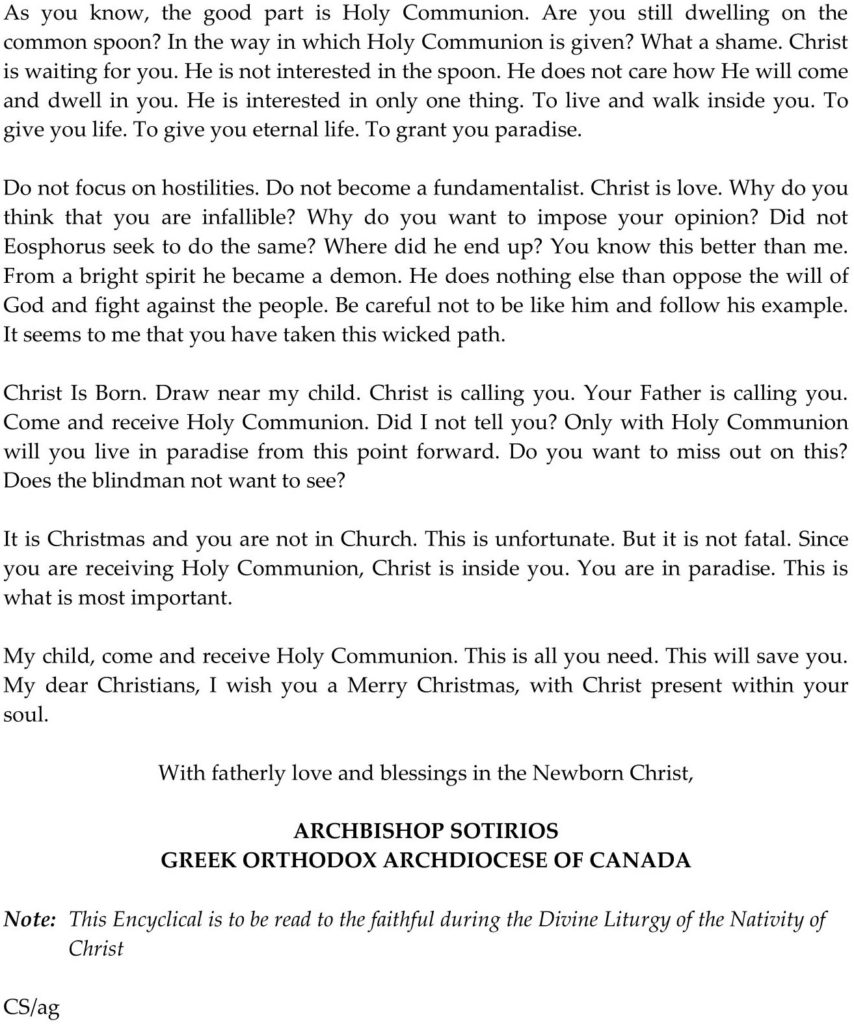 Father Theodore, the President, and the Board wish all the members and adherents of Koimisis/Holy Dormition Parish a blessed and holy Christmas and a happy New Year. May God bring us all successfully and safely through the scourge of these pandemic times and grant us patience and perseverance in faith until we can safely gather to celebrate the Mystery of the Holy Eucharist (Divine Liturgy) together once again. And may the newly born Christ Child reign in our hearts and families through spiritual communion until that time comes. Christ is born. Glorify him!
Divine Liturgies
The December 20th 2020 church service has been cancelled.
There will be no immediate services until further notice.
*Please Note: All provincial health requirements concerning the COVID-19 pandemic situation will be scrupulously adhered to: a maximum of 50 persons in the sanctuary at any one time; masks mandatory; monitored social distancing, etc.
Coffee and individually wrapped muffins will be served at the social hour following Liturgy, social distancing being observed.
Everyone Welcome!